Learn From Experts
NYS DMV Approved Local Driving School
Each lesson is 45 minutes, strictly private. instructor picks you up and returns you to your home or place of business at the end of each lesson.
Mandatory class required by NYS DMV in order to schedule a road test appointment for a new student. Taught by college educated and NYS licensed instructors.
Refresh your driving skills to become a safe driver, 10% Insurance premium discount for three years, 4 points off of the license for moving violation.
REQUEST FREE QUOTE
Please fill in the form below to request a free quote as per your requirement. This
will serve to evaluate your needs and give you a personalized and competitive pricing.
Newsletter
Yes, I am interested in receiving the free newsletter which has offer updates and defensive driving insights. I prefer to receive the newsletter.
What Our Students Say About Us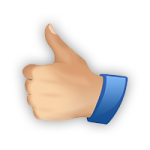 I have contacted Allcare Driving School for my 17 year old daughter who has completed the Drivers Ed at her school. She was very nervous and not very confident. After few 2 lessons from the very courteous instructor named Shawn, I could notice the change in her driving. After 10 recommended lessons, my daughter passed the road test in the first attempt. She drives very confidently. I am so glad for contacting this Driving School. I will recommend this to all my friends and family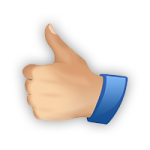 I have contacted few schools before signed my 18 year old son with Allcare. The customer service is awesome. Lee was my son's instructor. I have nothing but praise about the he trained my son. He got his license at the first attempt. He is a confident driver. Thank you allcare driving school
Offers / Insights / News / Updates
Keep looking for this space for all the special announcements & offers that we make at All Care Driving School.
WHY ALL CARE DRIVING SCHOOL
he school for a positive Driving Experience. Since our inception, we have trained thousands of students to pass the road test and to become confident drivers. It has always been our  policy to provide the highest standard of informative driving instructions to our students. Our school is committed in molding better, safer and law abiding drivers. We give emphasis on the importance of driver safety in order to make our roads and highways safer for all road users.
SKILLS
Lerner Driver Training
95%
Motorway Training
90%
Instructor Training
99%